Project management
Efficiently schedule your teams for projects based on employee availability, with forecasts based on similar projects. Estimate your deadlines more accurately and compare forecasts with timesheets for higher productivity.
With Odoo project management software, you can easily share documents and tasks, enhancing collaboration among your team members. Add notes and files to a task, ensuring everyone stays informed.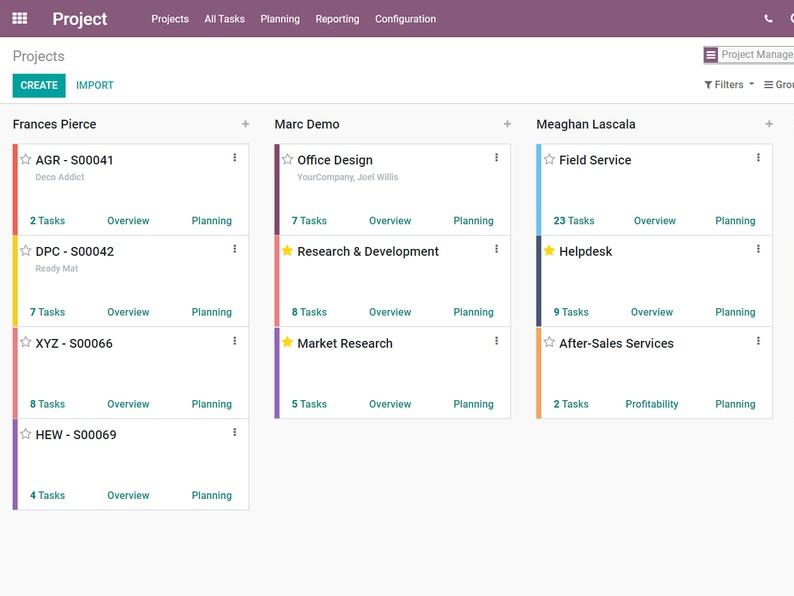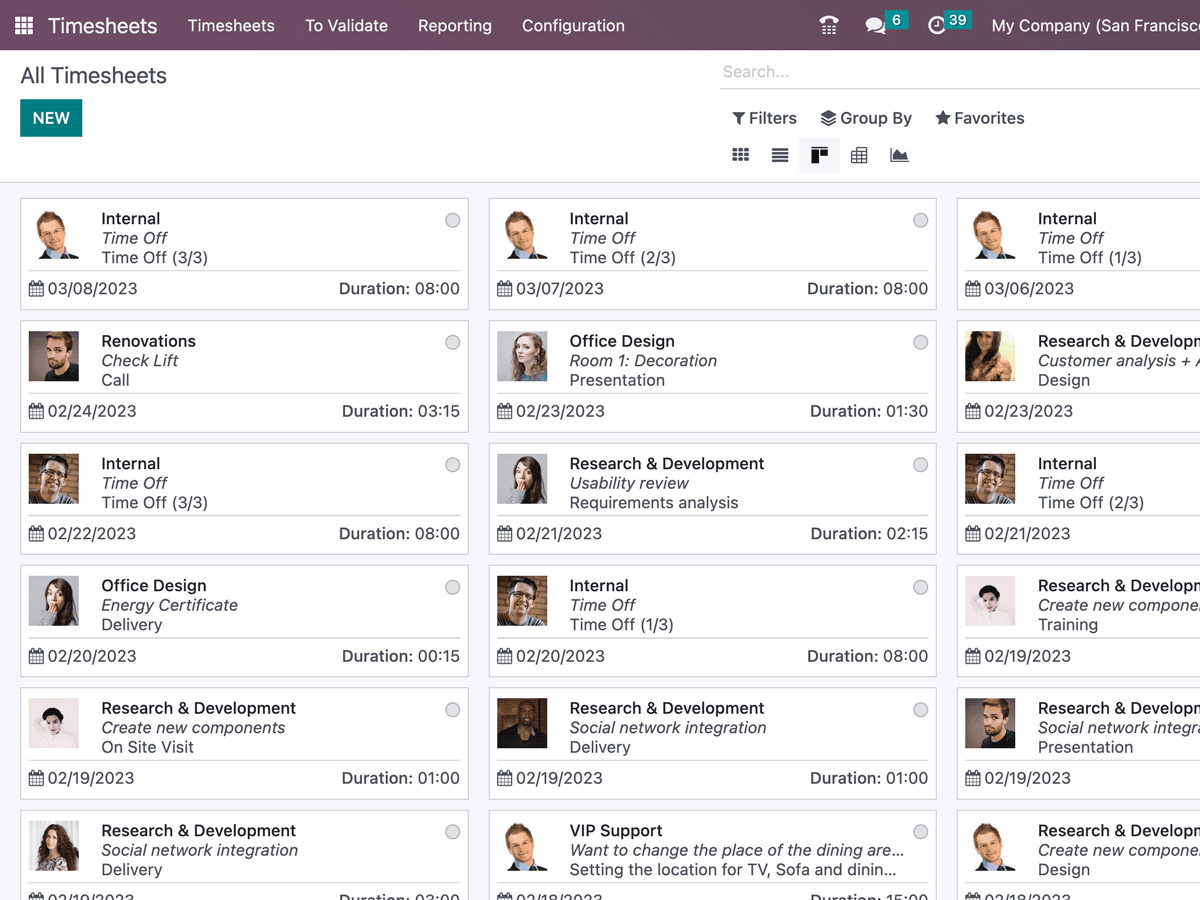 Time registration
Whether you run a small business, work as a freelance professional, or manage employees in different locations, your time tracking system needs to be up to date at all times. Track your staff's time entries from any device, online or offline, wherever you are.

Helpdesk
Get an instant overview of your team's workload with the clear kanban view. In the agile helpdesk, your team can track, prioritise, and resolve customer tickets. Customise the ticket workflows according to your preferences, generate templates with common responses, and automate emails for prompt customer service.
Let Odoo automatically perform actions in the helpdesk ticketing system based on your chosen SLA rules. The Odoo helpdesk is optimised to increase your team's productivity, allowing them to focus on what truly needs attention.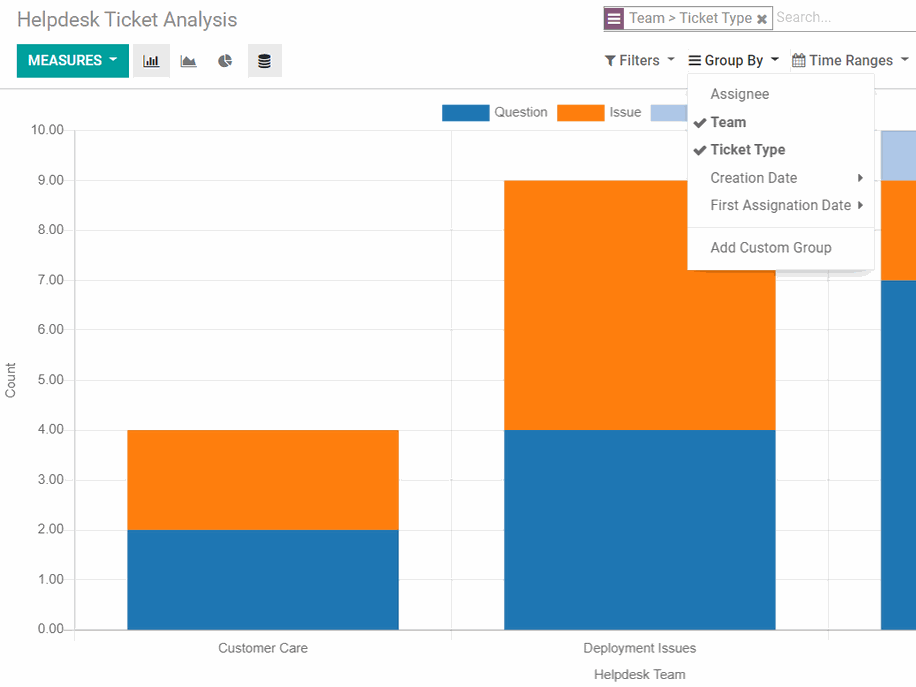 Ready to get started with your projects in Odoo?

Increase the efficiency of your projects and improve collaboration among your employees through clear task allocation and an organized workflow. At Dynapps, we have the expertise to take your project management to the next level.