In today's digital world, data security and privacy are becoming increasingly important. It's therefore not surprising that customers are placing more demands on the information security of their suppliers. At Dynapps, we understand the significance of data security, and as such, we are proud to announce that we have recently obtained the ISO 27001 certificate, the global standard for information security. 
 
As the sole Odoo implementation partner carrying the ISO 27001 certificate, Dynapps provides you with the highest assurances for your data security. The ISO 27001 certificate confirms that we, as an organization, have implemented an effective Information Security Management System (ISMS) that adheres to the highest international standards for information security. This allows you to focus on your business operations without worries, while trusting that your data is handled securely and confidentially by Dynapps.
Achieving the ISO 27001 certification had been a priority for Dynapps for quite some time.


"In an era where data is ubiquitous and data security plays an increasingly important role, we notice that more and more organizations are demanding their suppliers to have robust information security," says Bram Van Espen, Service Director at Dynapps.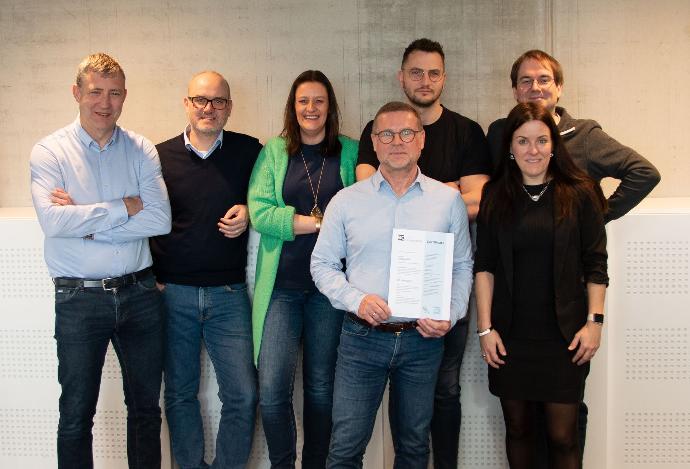 The certification process involved a thorough evaluation of our information security system, including its policies, procedures, and controls. We were guided through this process by Brand Compliance. We would also like to extend our gratitude to our colleagues who internally facilitated this process and demonstrated unwavering commitment. A sincere thank you to Bram Van Espen (Service Director), Eric Lembregts (Security Officer), Bart Coolkens (Support Manager), Tine Peeters (Head of Admin), Isabelle Lambrechts (Head of HR).