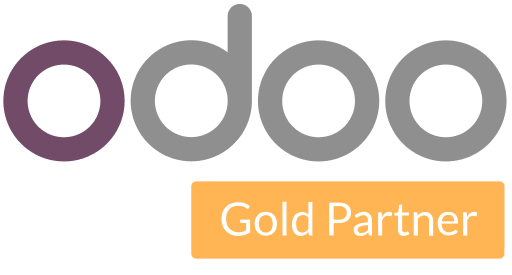 Dynapps is Odoo Gold Partner
As the number one Odoo implementation partner in Europe, we enrich and simplify your business processes to prepare you for the challenges of tomorrow. We have extensive knowledge of Odoo, but perhaps more importantly, we have skilled professionals in various areas such as retail, distribution, e-commerce, accounting, service, and business intelligence.

What can you use Odoo for?
Do you still use multiple standalone software packages? Odoo consolidates everything into one user-friendly ERP package. With its various modules, you can automate all your processes at once, providing significant benefits for efficiency and profitability. Odoo is modular, which means you only need to implement the modules you require. You can also add or modify an additional Odoo module at any time.
Sales
Send quotations and close deals easily.

Marketing
Segment your database of potential customers and generate more leads.

Finances
Manage your quotations, orders, invoices and shipments.

Project management
Automate activities, plan tasks and analyse what is going on within your team.

Website
Create the website you envision thanks to the power of building blocks.

Stock management
Track orders and keep your stock up-to-date.

Why we favor Odoo?

Odoo is a CRM system that truly revolves around the customer. Here are the benefits of Odoo:

1
Modular
So much choice. Indeed, with Odoo, you have a wide range of possibilities for your business. We are familiar with the capabilities of the system and can assist you in customizing it to meet your specific needs.
2
Integrations
Odoo offers integrations with various other tools, such as email marketing tools, e-commerce platforms, and more. This allows you to provide a seamless experience to your customers and employees.
3
User-friendly
Odoo is highly user-friendly and features an intuitive user interface, making it easy to use for both beginners and advanced users.




4
Cost-effective
Odoo is affordable and scalable. Due to its modular nature, it is easy to start using the software without significant upfront costs. Additionally, Odoo provides better visibility into the quality and efficiency of your processes, allowing for continuous improvement.

5
Belgian
Odoo was founded in Belgium. With over 5 million users worldwide, Odoo is used by a wide range of businesses, from small startups with a single user to large enterprises with 300,000+ users.



Discover the benefits of Odoo for yourself

No more multiple software applications. With Odoo, you can improve your efficiency and reduce your costs.