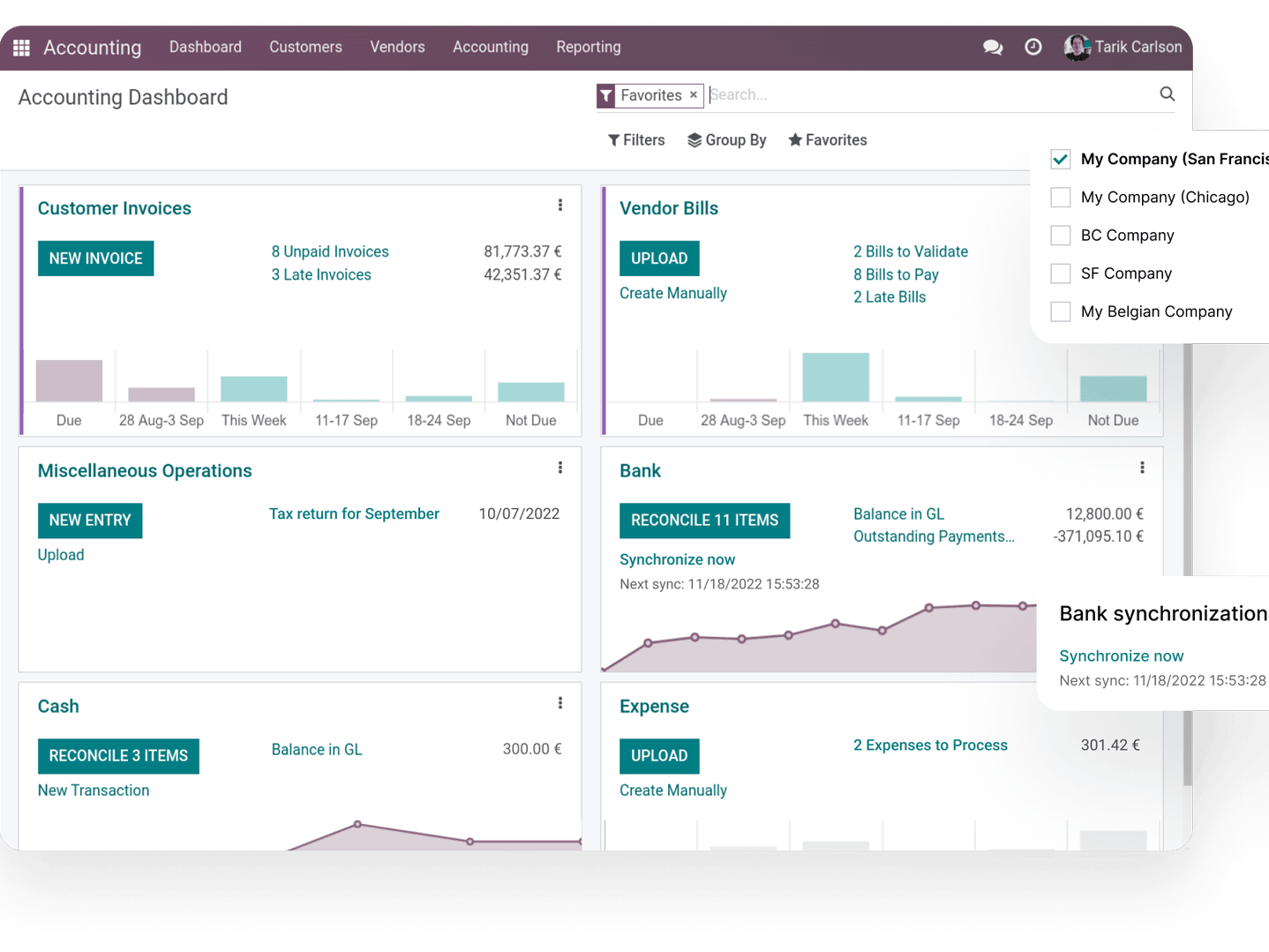 Invoicing
With the status overview in Odoo, you can easily track drafts, paid, and unpaid invoices. Capture all transactions from your bank accounts automatically by importing and reconciling your bank statements. Gain deeper insights into your business by analysing your data. Dynamic and personalised dashboards provide you with essential information at a glance.
Accounting
Accounting used to be a time-consuming task, but not anymore. With Dynapps' Odoo accounting software, you can streamline your bookkeeping process. Automatically synchronise your bank statements with your bank or import files, saving time with 95% of reconciliation happening automatically. Manage your supplier invoices and get a clear forecast of future receivables. Say goodbye to manual data entry and focus on more important aspects of your business.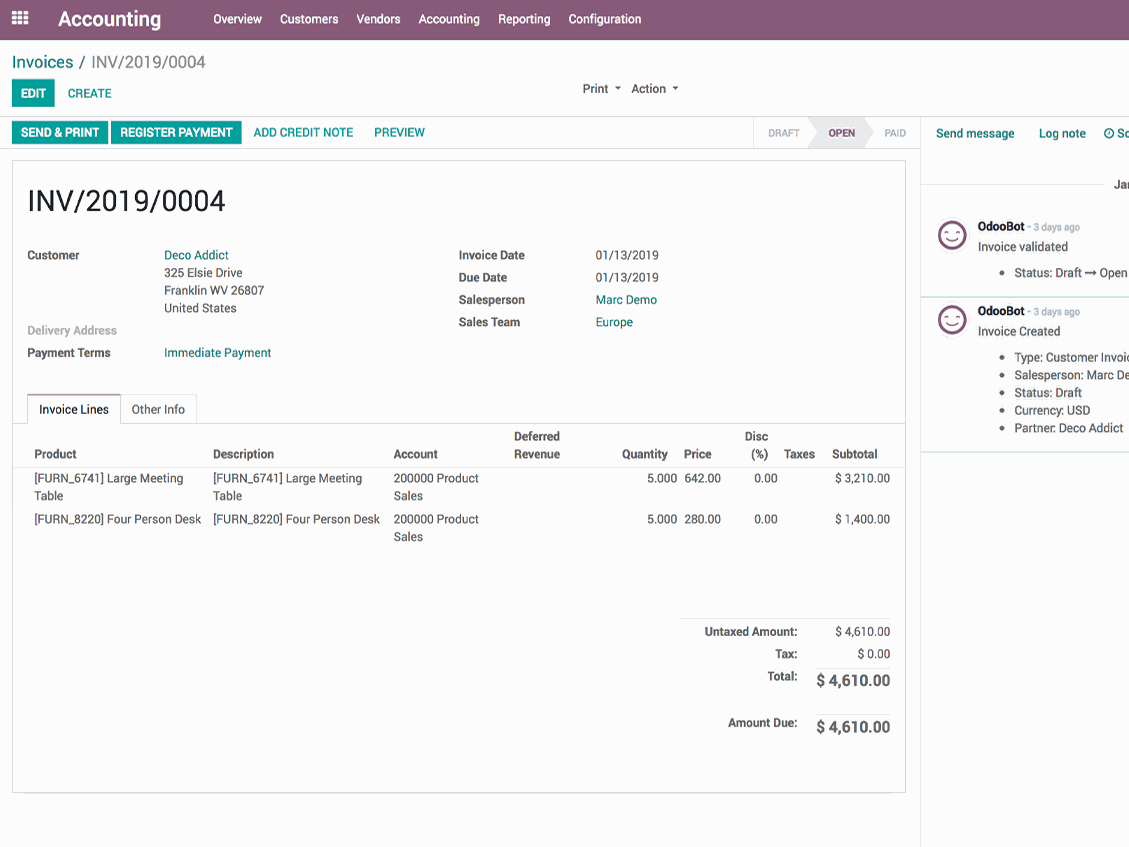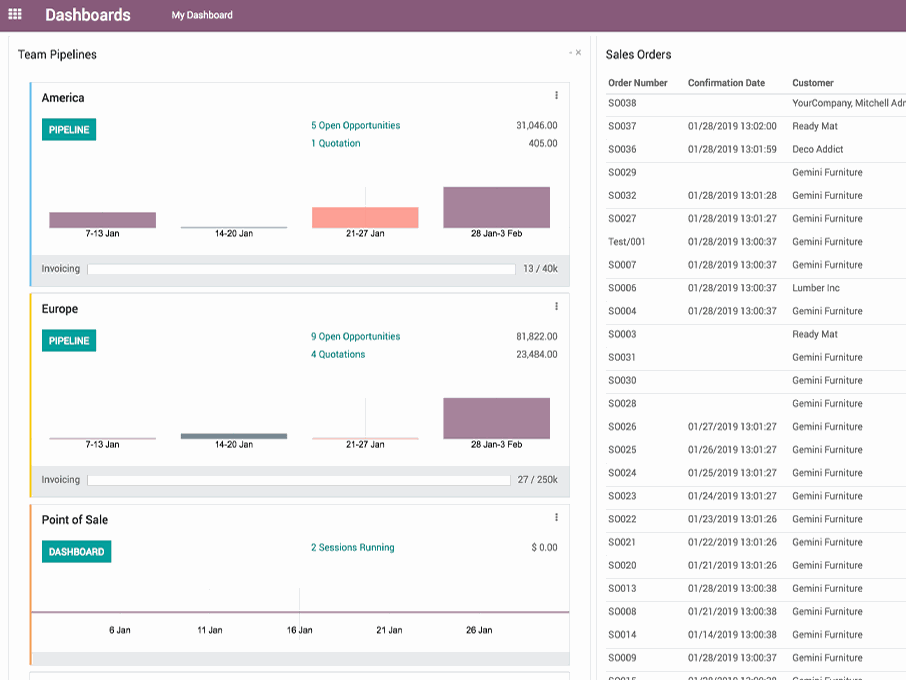 Business Intelligence
In addition to generating automatic invoices from sales orders and deliveries, the Odoo accounting tool allows you to automate follow-ups and set reminders for debtors. Explore the dynamic reporting capabilities, where you can effortlessly create income statements, balance sheets, and cash flow statements. Gain valuable insights into your financial data and make informed decisions to drive your business forward.
Ready to get started with your finances in Odoo?

At Dynapps, we have the expertise to elevate your financial management to a higher level. Book your appointment now with one of our experts.