Product and stock management

With Odoo's e-commerce modules, you can effortlessly manage your products and variations. This module allows you to update product information, images, prices, and inventory levels, as well as manage product attributes and variations. This enables you to manage your product catalog in a flexible and organised manner, allowing you to quickly and efficiently respond to changing market demand and customer needs.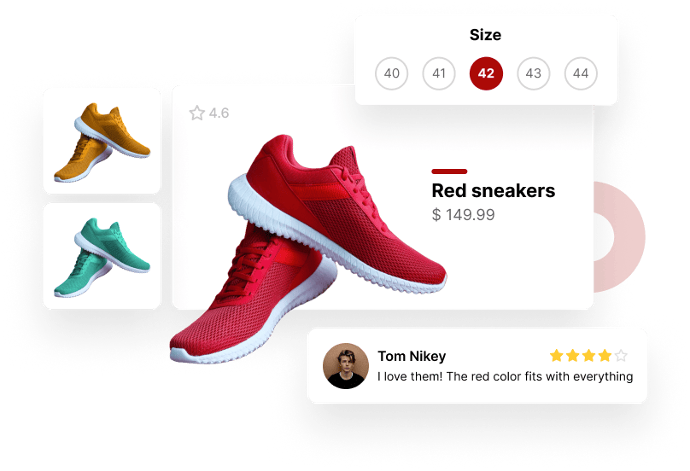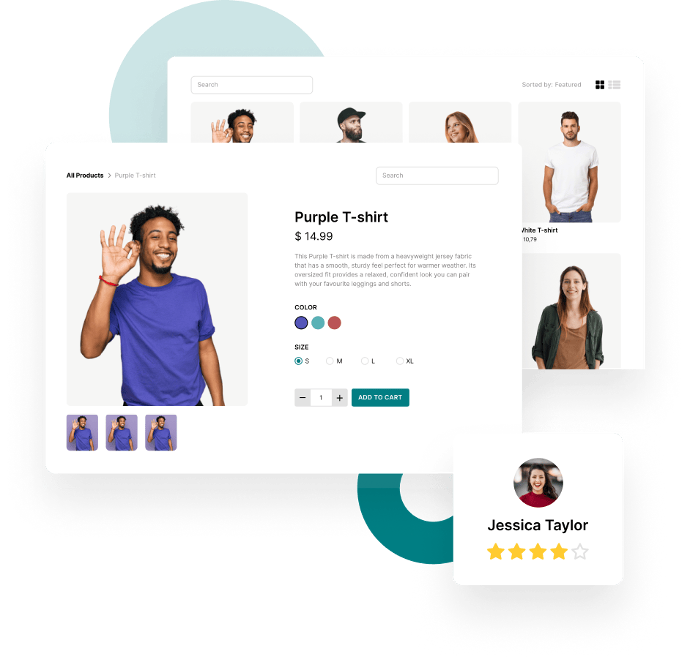 Sales and promotion tools
Discover the extensive capabilities for sales management and promotions with Odoo's e-commerce modules. You can set desired discount rules and promotional campaigns, including price discounts, discount codes, free shipping, and more. With these tools, you can attract customers, drive conversions, and build loyalty. Additionally, this module offers the option to promote cross-selling and upselling by showcasing related products and recommendations.
Payments
From now on, offer your customers seamless and secure payment experiences in Odoo. The platform supports integrations with popular payment gateways such as PayPal, Stripe, and Adyen, allowing customers to securely pay with their preferred method. Additionally, there is also the option to accept offline payments, bank transfers, and payment upon delivery.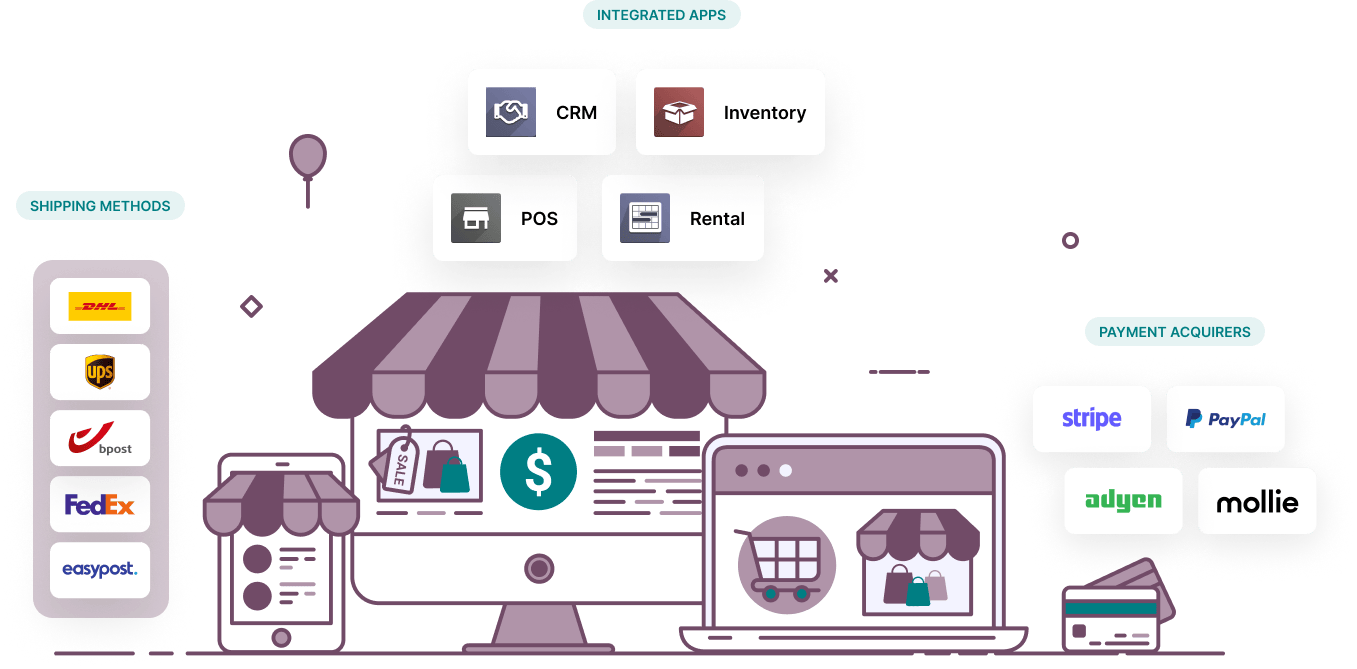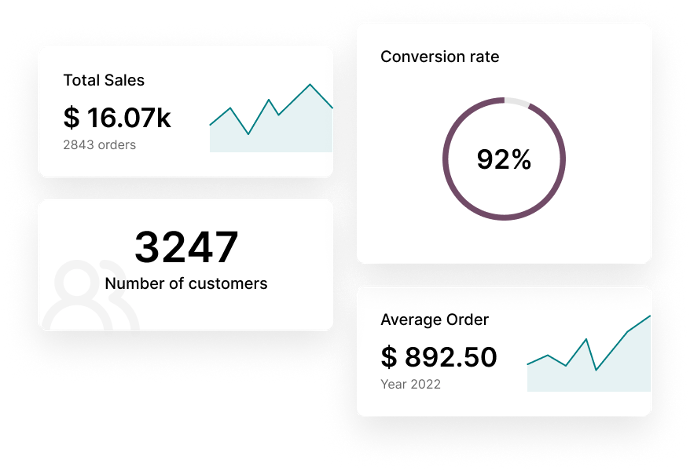 Reporting and analysis

Take advantage of the convenient and comprehensive reporting and analysis features in Odoo, allowing you to track sales statistics, order analysis, customer behavior, and product performance in real-time. This enables your business to identify trends, evaluate performance, and make data-driven decisions to optimise your e-commerce activities. Additionally, you can create custom reports and set up schedules to receive regular updates.

Ready to get started with e-commerce in Odoo?
At Dynapps, we have the expertise to take your e-commerce to the next level. Book your appointment now with one of our experts.