Easy management of suppliers and purchase orders
Optimise your supply chain and inventory management. Use a single Odoo environment to synchronise the operations of multiple companies or warehouses. Create sales orders, share customers, suppliers and products, and manage invoices for all companies simultaneously. Automating the invoice flow between companies saves even more time.
Automate your purchasing process

Automatically send price requests to suppliers based on stock levels.
Optimise the interaction between purchasing and inventory with purchasing rules based on inventory, logistics rules, sales orders and expected production orders, among others. Determine for each product how the stock will be replenished, depending on the production and delivery strategy.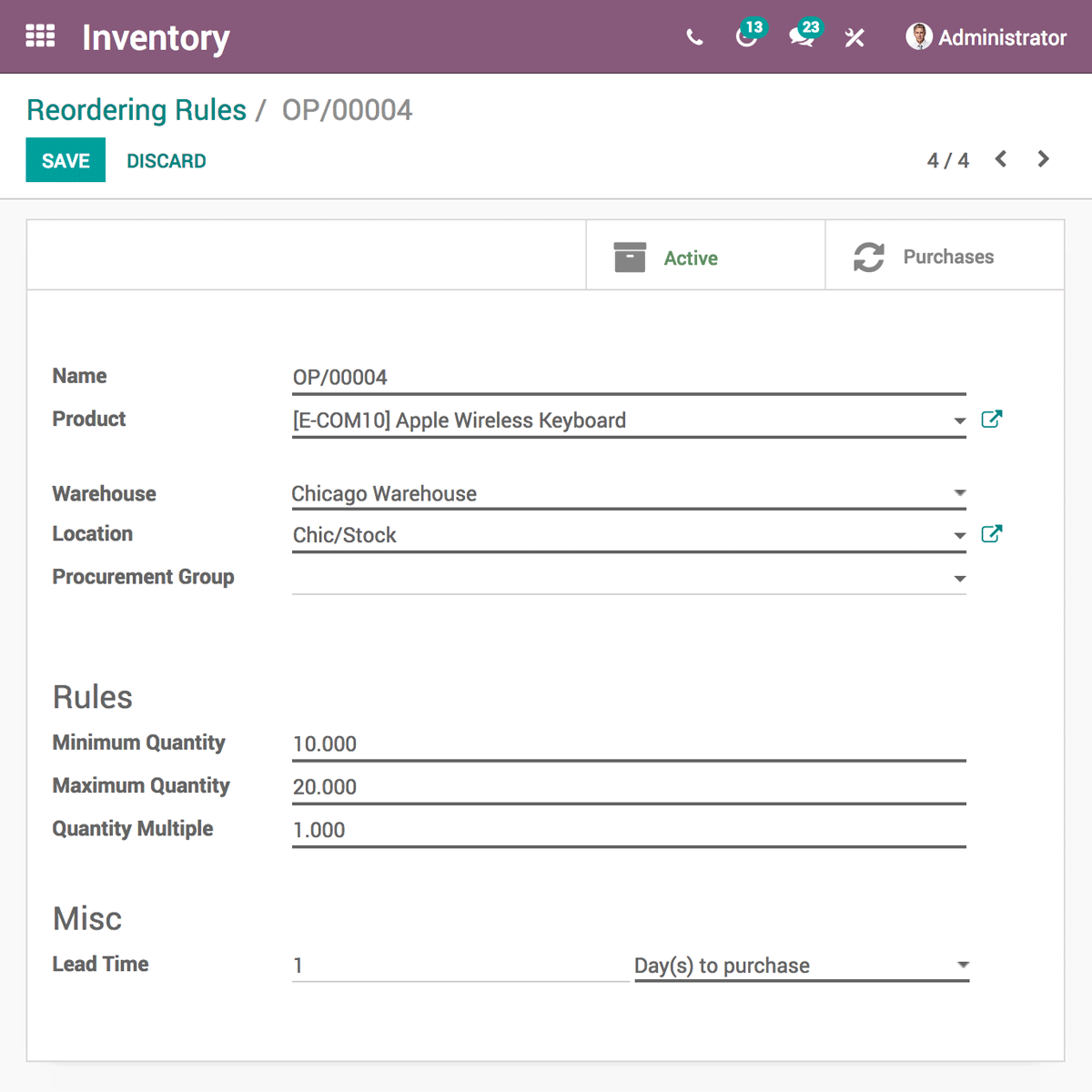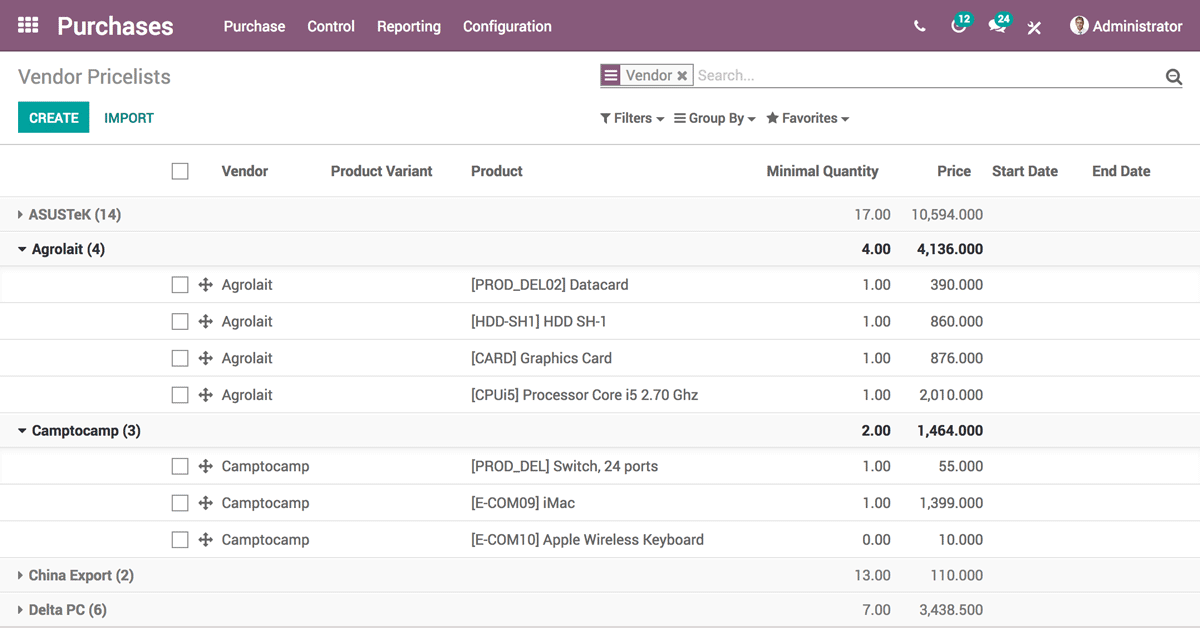 Price lists & product availability from suppliers

Make your move with the right price information.
Import price lists and supplier references for smarter purchasing based on promotions, quantities and special conditions. Track product availability and check your order status. It is even possible to base your own prices on those of your suppliers.

Get the best offer with tenders

Negotiate with different parties and find the very best price.
Write tenders, easily integrate suppliers' responses into the process and compare all offers. Choose the best offer and send your purchase order in no time. Use the analysis and reporting tools to evaluate the quality of your supplier after the process.
You can also use 'Framework Contract' to buy products from a supplier at an agreed price, on a recurring basis for a certain period of time.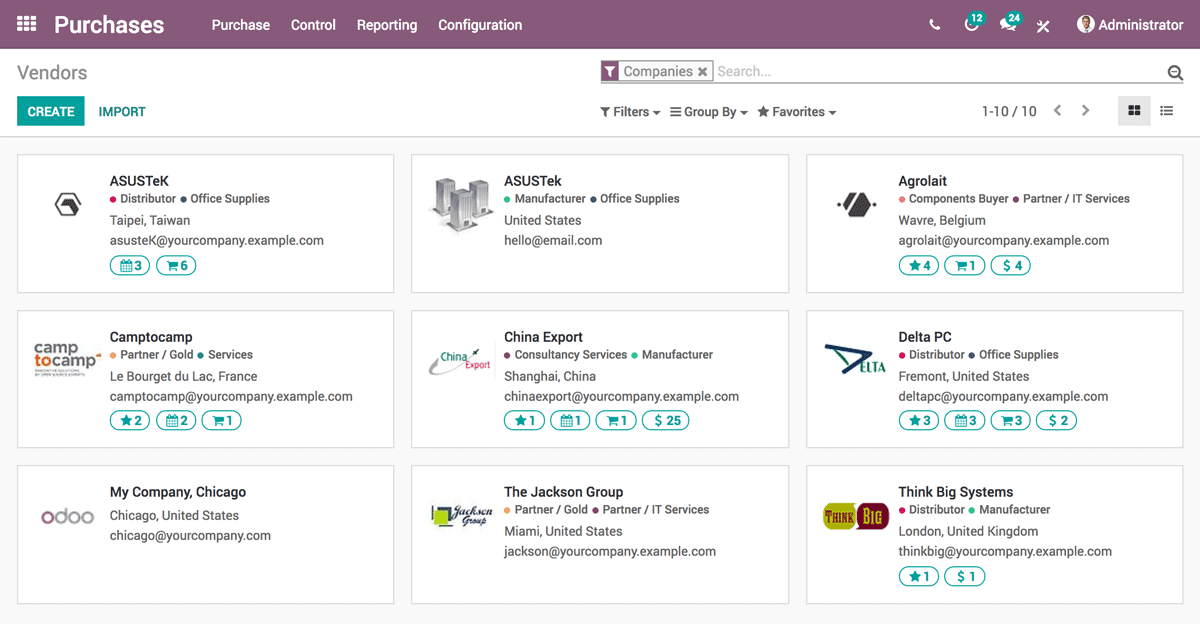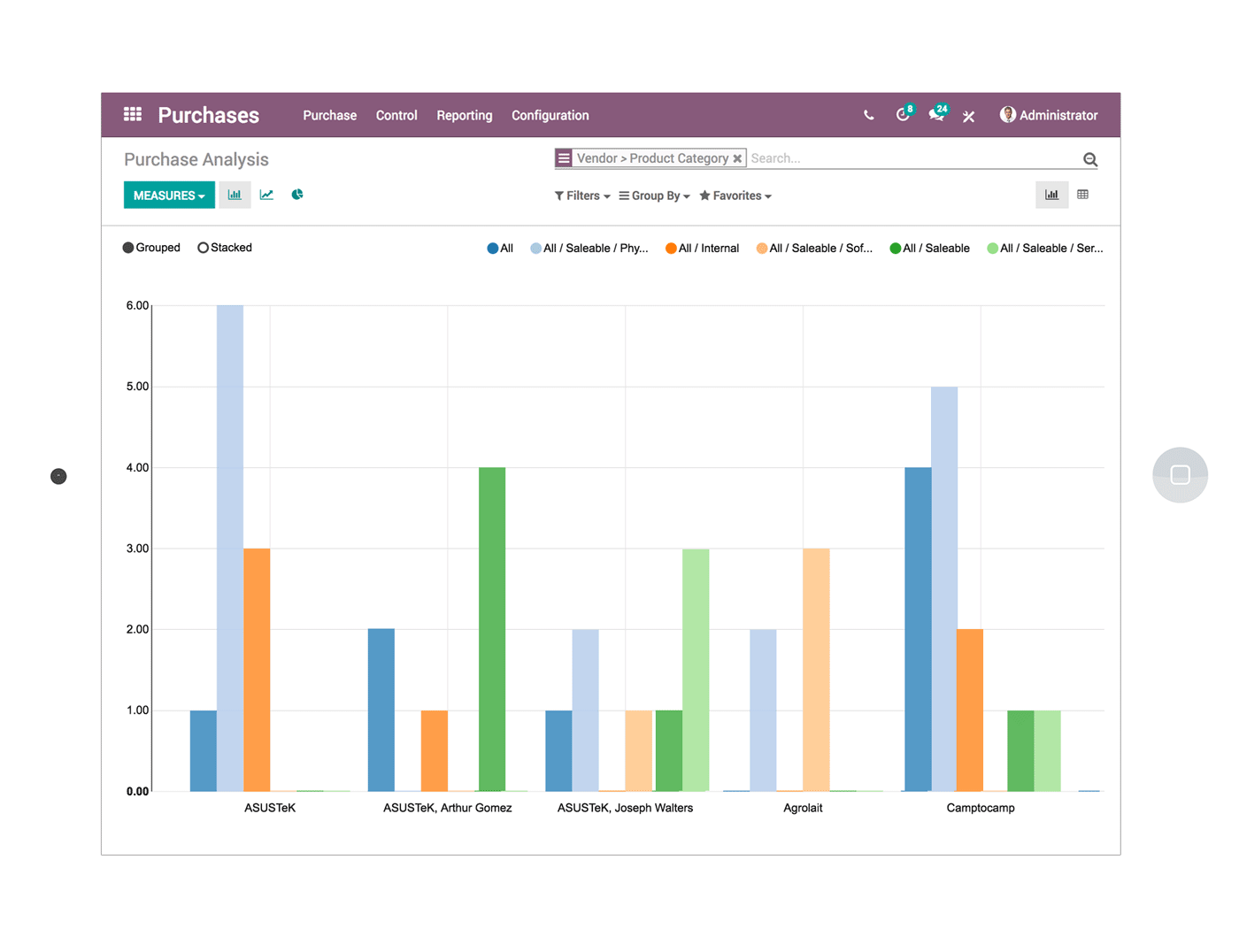 Get insightful statistics for all your purchases

Analyse, forecast and plan your orders efficiently
Receive accurate and flexible statistics about your suppliers. Get insight into delivery delays, price negotiations, quantities purchased and more. Integrate the data from your purchases with your analytical accounting, so that you can see exactly where you get the best returns.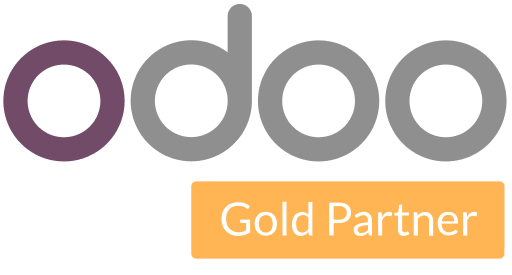 The Odoo Gold Partner for you!
We are proud to be a Gold Partner. We are proud that our team consists of the right expertise, with people from your line of business!
Jouw Dynamic Snippet wordt hier weergegeven ... Dit bericht wordt weergegeven omdat je niet zowel een filter als een sjabloon hebt opgegeven om te gebruiken.

Book an appointment now
Our experts are ready to talk to you
CONTACT US