The most automated accounting solution
Your bookkeeping, a repetitive and time-consuming activity, can be done a lot more efficiently and quickly with the Odoo solution via Dynapps. Based on sales orders, time sheets or shipping order, Odoo automatically creates draft invoices, when payments are received, your bank statements are automatically synchronised with your accounting system and you save time by automatically reconciling the transactions. Based on the purchase orders, your incoming invoices are as good as ready in the system and payments are just a click away by creating payment files. Dynapps has professional consultants with in-depth accounting knowledge who will work with you to automate your bookkeeping.
Opt for automated bookkeeping

Create sharp and professional invoices, manage recurring invoices and check payments. Synchronise your bank statements automatically with your bank or import files. Save time and automate 95% of the checkout process. Manage supplier invoices and get a clear forecast of future receivables.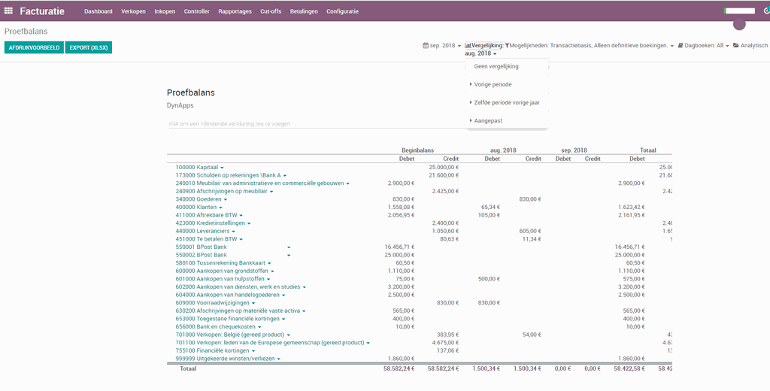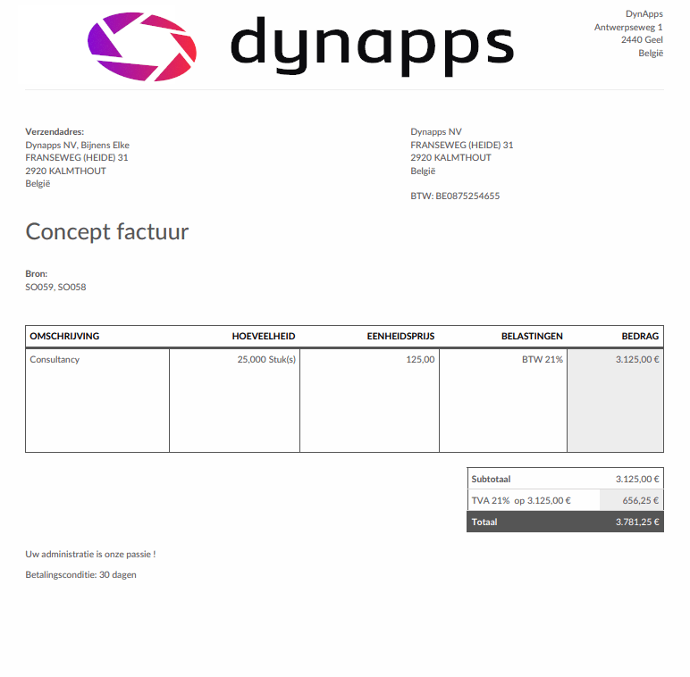 Get paid sooner

Create and send professional invoices and receive payments online. Send reminders to your debtors with just a few clicks and automate follow-ups. Automatically generate invoices from sales orders and deliveries or base them on time and material.

Amazing dynamic reports

Create your income statement, balance sheet or cash flow statement in no time. Filter and compare all data quickly. Use "BI-cubes" to generate reports for all areas of your business.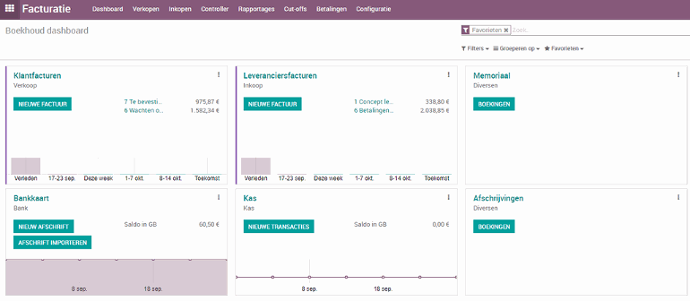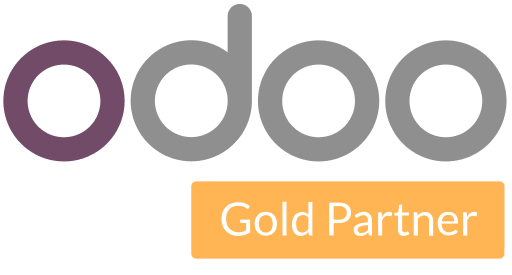 The Odoo Gold Partner for you!
We are proud to be a Gold Partner. We are proud that our team consists of the right expertise, with people from your line of business!
Jouw Dynamic Snippet wordt hier weergegeven ... Dit bericht wordt weergegeven omdat je niet zowel een filter als een sjabloon hebt opgegeven om te gebruiken.

Book now an appointment
Our experts are ready to talk to you

CONTACT US