Agile Help Desk
For great customer service.
Great user interface

Track, prioritise and resolve customer tickets.
Arrange your tickets as you like with the great kanban view.
Get an instant overview of your team's workload and check the status of a ticket based on your chosen SLA rules.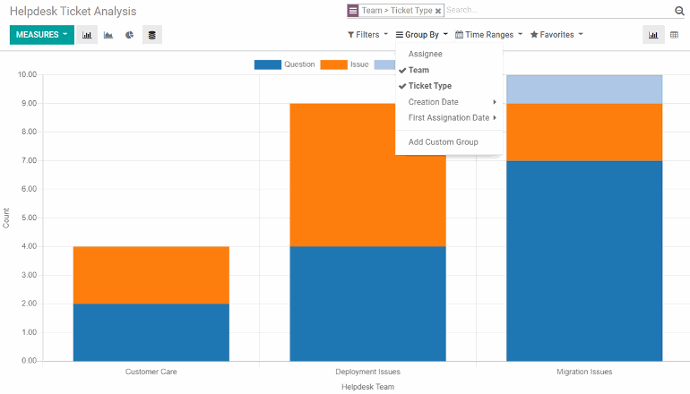 Optimised for productivity

SLAs, automation, templates and predefined responses.
Odoo Helpdesk is optimised for your team's productivity:
Set up your SLA rules and let Odoo perform actions automatically.
Automate emails or actions in the various stages of ticket processing.
Define dynamic email templates to automate the most frequent responses.
Refer tickets to your manager with one click.
Invite experts for a live discussion.
Use predefined answers in a live chat to respond immediately.

Let customers close their tickets

Grant autonomy. Increase productivity.
Reduce the chance of errors, avoid misunderstandings and leave more time for the help desk teams to deal with what really needs their attention.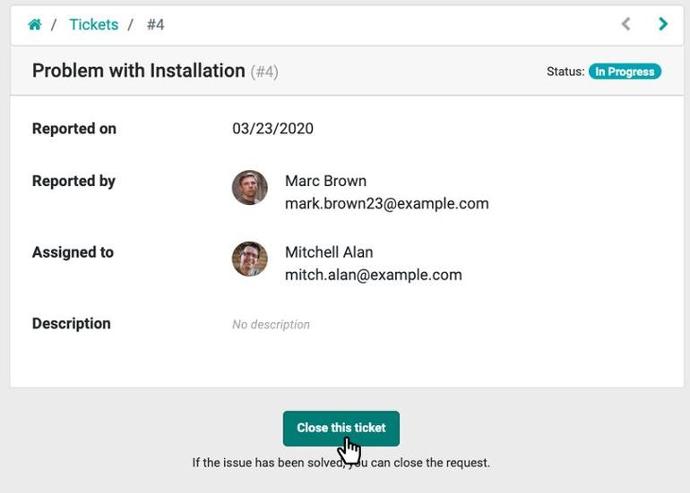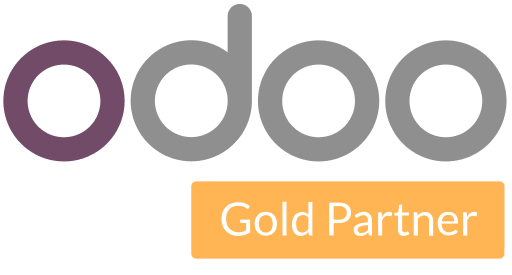 The Odoo Gold Partner for you!
We are proud to be a Gold Partner. We are proud that our team consists of the right expertise, with people from your line of business!

Jouw Dynamic Snippet wordt hier weergegeven ... Dit bericht wordt weergegeven omdat je niet zowel een filter als een sjabloon hebt opgegeven om te gebruiken.

Book an appointment now
Our experts are ready to talk to you
CONTACT US