Marketing automation
Turn on your company's automatic pilot.
Create well thought-out and complete (end-to-end) customer journeys
Easily customise your workflows thanks to a visual interface.

Creating a multi-stage campaign with several paths is just as easy as two-stage campaigns. Add new actions and select time triggers directly in your workflow.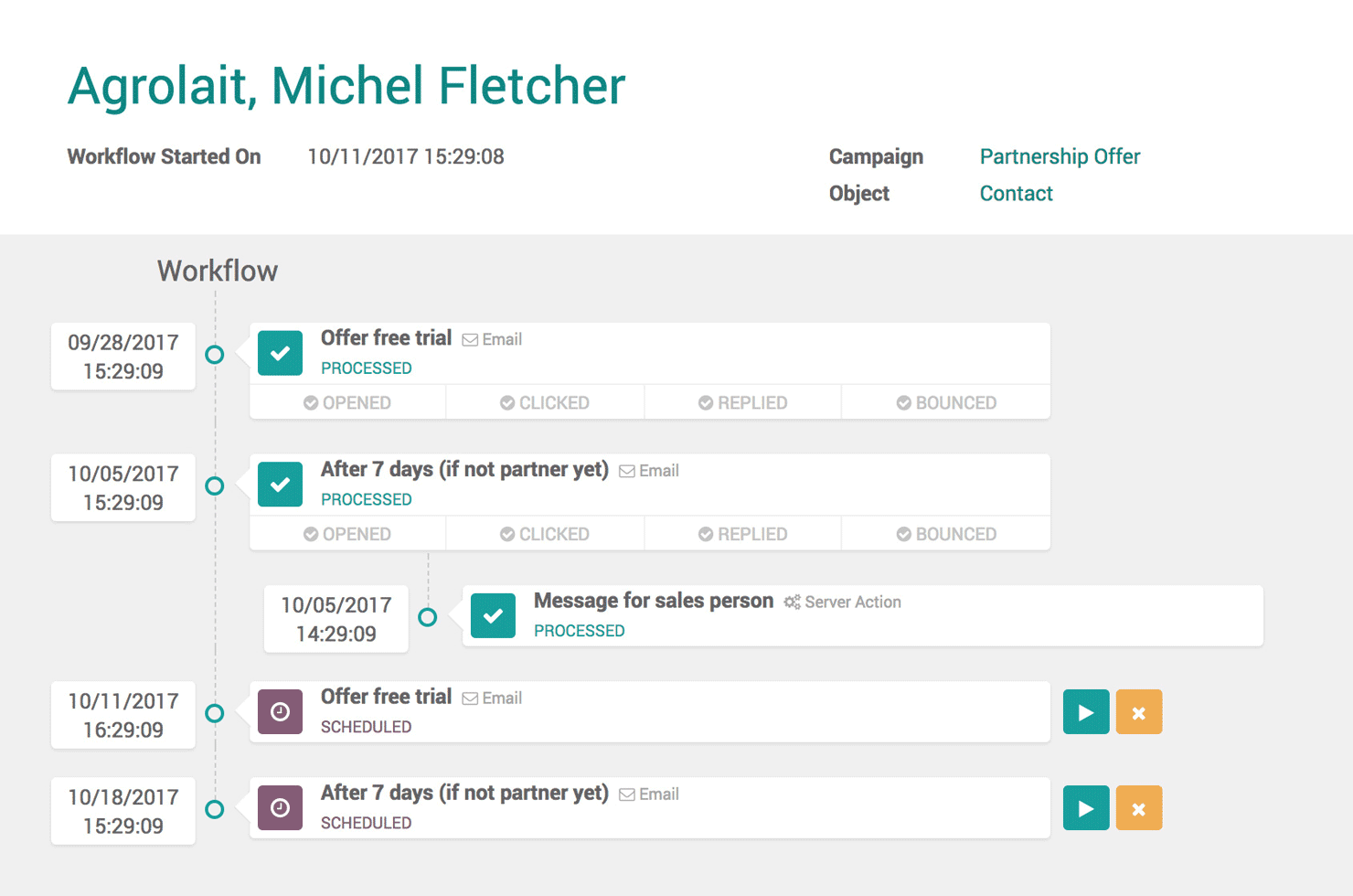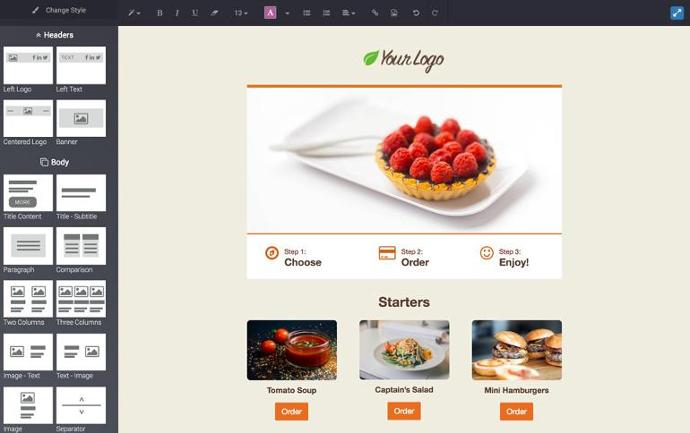 Design attractive email campaigns in minutes

Get total control over the content and layout of your email thanks to the intuitive and easy-to-use drag-and-drop interface. Use predefined building blocks to create beautiful paragraphs, call-to-actions or images, without entering a single line of code.

Automate much more than just emails

Trigger any action needed to streamline your workflow.
Create complete (end-to-end) customer journeys and use workflows to automate tasks such as moving a lead through your sales channel, assigning guaranteed customers to your sales team, updating a record and more.
Use if/then actions to perform specific tasks after an email has been opened, clicked or answered.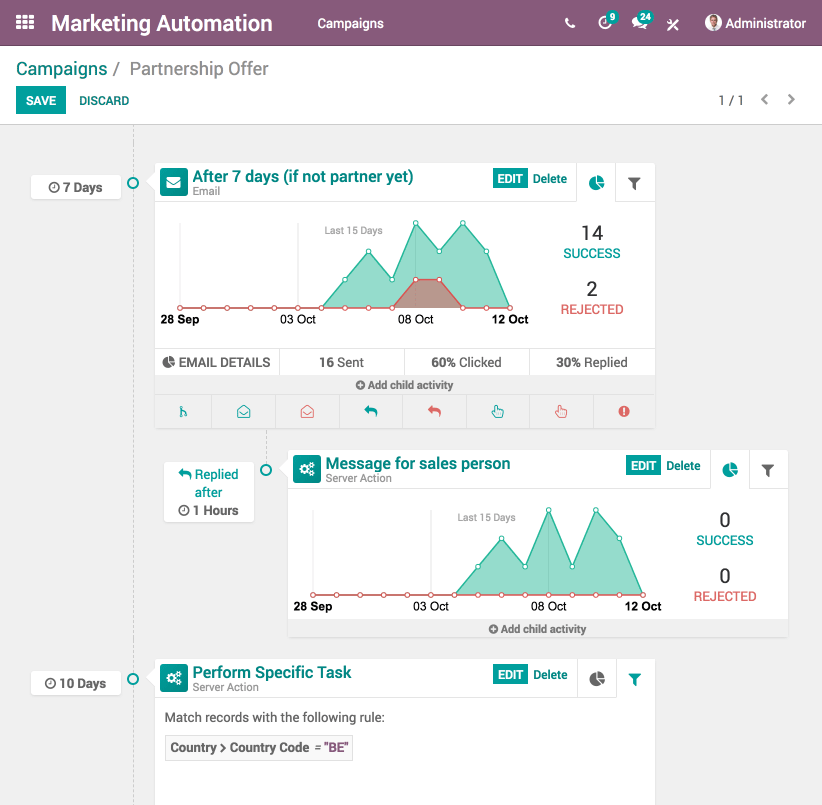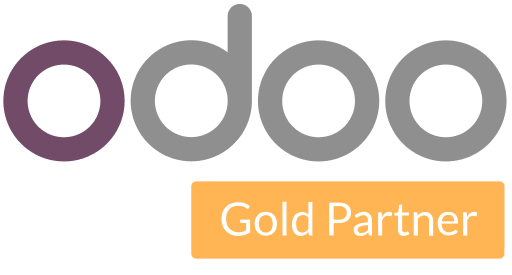 The Odoo Gold Partner for you!
We are proud to be a Gold Partner. We are proud that our team consists of the right expertise, with people from your line of business!

Jouw Dynamic Snippet wordt hier weergegeven ... Dit bericht wordt weergegeven omdat je niet zowel een filter als een sjabloon hebt opgegeven om te gebruiken.

Book an appointment now
Our experts are ready to talk to you
CONTACT US