TERUG
Streamline Your Invoicing Process with Twikey and Odoo


As a business owner, if you send invoices regularly to the same customers or companies, or if your company uses subscription-based invoicing, you may spend a lot of time tracking and following up on unpaid or outstanding invoices. Twikey can help you save time by allowing your customers to pay using recurring payment methods such as SEPA direct debit, recurring credit card, PayPal, etc. With Twikey, the payment amount is automatically transferred from your customer's account to you, without the need for additional effort on your part. Twikey's software is now available as an app on Odoo, an open source platform that offers a range of business apps for CRM, e-commerce, accounting, inventory, point of sale, and project management. If you're wondering what the integration offers and how it differs from Odoo's standard payment module, you can find more information here.
Experience the Benefits of Recurring Payment Forms with Twikey 

Twikey is recognized as an expert in recurring payments, and many companies choose to use recurring payment forms for various reasons. These payment forms offer several benefits for both companies and customers. For customers, recurring payment forms mean minimal payment administration, a longer-lasting customer relationship, no need for discussion or additional paperwork, and faster payment. The only requirement for enjoying these benefits is a properly set-up automatic payment process. Twikey helps companies establish this process, making it easier to collect recurring invoices, subscriptions, and other recurring payments.

Obtaining Consent for Recurring Payments: The Importance of Signing Mandates


Before a creditor can collect recurring payments, the debtor must give their consent in the form of a mandate, such as a direct debit mandate, which must follow certain legal requirements. This process can be time-consuming for business owners and companies, as it involves sending out mandates, following up on signatures, preparing collections, canceling payments, and handling failed transactions. Twikey simplifies these steps by digitizing them. For example, you can invite customers online to sign a mandate, and they can do so digitally. This is a departure from Odoo's standard payment module, which requires mandates to be signed manually.
ODOO AS CATALYST FOR HIGH CONVERSION TO RECURRING FORMS OF PAYMENT


All companies with an Odoo account can use Twikey's software within the app to close mandates online, collect invoices via direct debit from their own bank, follow up on failed payments with failure management, and enrich invoices with payment links or QR codes. After installing the Twikey plugin in Odoo, you can easily invite customers individually or in bulk to sign an online mandate (direct debit, recurring credit card, etc.) and send the invitation along with individual invoices. Once the mandate is signed, the data is automatically fed back to Odoo, and future invoices are automatically collected. You can view the status and all relevant information in your familiar Odoo environment.
AUTOMATED DIRECT DEBIT PROCESS


Thanks to the integration with Odoo, direct debit transactions are automatically exchanged with your bank. All you have to do is create the invoice, and the invoice information is automatically exchanged with Twikey and fed back to Odoo. If a direct debit fails, automatic follow-up is triggered, resulting in an average collection rate of 99.85% of all invoices with no manual intervention. By tracking outstanding payments effectively, you can shorten the payment period and reduce the debtor balance. The payment status of each invoice is automatically updated in Odoo, a feature that is not available in the standard module, where recurring payment transactions must be triggered manually and failed transactions are not followed up automatically.  
PAYMENT LINK


You can also use payment links for non-recurring customers and increase payment convenience by adding various payment methods to your invoice or reminder formatted in Odoo. Thanks to Twikey, you have access to multiple payment service providers, giving you the widest range of options on the market for each payment method. The payment status of invoices paid with links or QR codes is also automatically updated in Odoo.
Twikey Integration Makes Odoo a Complete Payment Solution for Recurring and One-Time Payments


In summary, Odoo is a great platform for managing your customer portfolio with associated invoices and subscriptions, and the integration of Twikey adds a comprehensive, all-in-one payment module to your Odoo environment. For one-time payments, you can simply send out a payment request, and for recurring payments, you can take advantage of a complete online flow that includes inviting customers to digitally sign a mandate, initiating payments automatically based on booked invoices, and automatically following up on failed transactions. If you would like more information, please don't hesitate to contact us.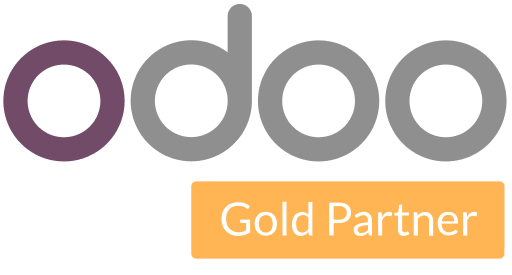 Meer weten over deze Twikey module?
Neem vandaag nog contact op met Dynapps